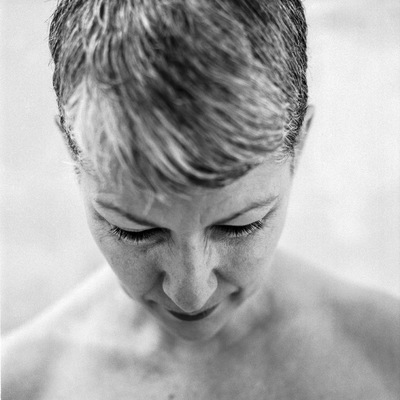 Heather Sheehan's first public work was a performance, in 1988, at The New York Public Theater, at a benefit for the New York Academy of Art. A visit to her New York atelier, in 1992, from Klaus Honnef, then curator of the Rheinisches Landesmuseum Bonn, Germany, lead to her first sculpture exhibition in Germany. In 1994, Heather Sheehan moved from Greenwich Village, New York City to Cologne, Germany. The early years in Germany brought her one-person exhibitions at the Museum Bad Arolsen and the Neuer Kunstverein Aschaffenburg. Heather Sheehan's work has since also been part of several theme exhibitions, amongst others at the MOCAK Museum for Contemporary Art Krakow, Krakow, Poland and the Wilhelm Lehmbruck Museum - International Center for Sculpture, in Duisburg, Germany. Her performance art, text, video, sculpture and installation works have been exhibited and documented in museums, galleries and books for over 20 years. Heather Sheehan's first performance video work is in the collection of the Kunstmuseum Bonn, Germany.
Heather Sheehan lives together with her husband, the painter, Ivo Ringe.
photo: Thomas Morsch
Deutsche Biografie:

Heather Sheehans erste öffentliche Darstellung war eine Performance am The New York Public Theater, im Rahmen einer Benefiz Veranstaltung für die New York Academy of Art in 1988. Ein Besuch von Prof. Klaus Honnef, Kurator des Rheinischen Landesmuseums Bonn, in ihrem Atelier in New York in 1992, führte zu ihrer ersten Skulpturenausstellung in Deutschland. 1994 zog Heather Sheehan von Greenwich Village, New York City nach Köln um. Zu den Stationen der frühen Jahre in Deutschland gehörten Einzelpräsentationen im Museum Bad Arolsen und im Neuen Kunstverein Aschaffenburg. Seitdem waren ihre Werke auch in diversen kuratierten Themenausstellungen zu sehen, u.a. im MOCAK Museum for Contemporary Art Krakow, Krakow, Polen und Wilhelm Lehmbruck Museum – Zentrum Internationaler Skulptur. Heather Sheehans Performances, Fotographie, Texte, Videos, Skulpturen und Installationen werden seit über 20 Jahren in Museen, Galerien und Büchern ausgestellt und dokumentiert. Ihre erste Performance Video Arbeit ist in der Sammlung des Kunstmuseum Bonn.
Heather Sheehan lebt zusammen mit ihrem Ehemann, dem Maler Ivo Ringe.
Foto: Thomas Morsch